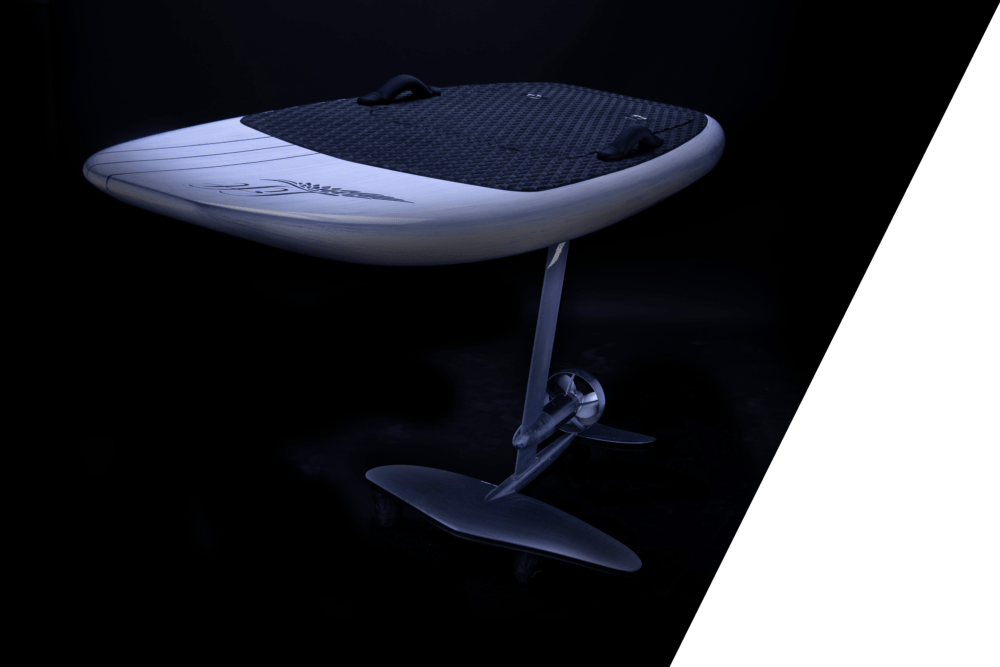 The electric hydrofoil, the latest innovation in water sports.
LIFT foil, a leading brand in the manufacture of foils, has developed this technological feat in more than 10 years. 10 years of hydrofoil design and expertise to achieve unparalleled results: a light and stable board and a powerful and responsive engine, on any body of water.
The eFoil LIFT has transformed the glide with this electric flying surfboard requiring neither wind nor wave. Already thousands of units shipped worldwide, and the commitment to stay at the forefront of motorized water sports.
The lightest and most powerful carbon electric foil, guaranteed for 2 years.
Unparalleled performance.
The LIFT electric foil board is powered by a silent electric motor running on a lithium-ion battery. The board is mounted on a fully carbon fiber hydrofoil and is controlled by a wireless bluetooth controller.
The lithium-ion battery.
In addition to its performance, the LIFT electric foil battery is easily replaceable and rechargeable. Designed for marine environments, it is made up of the most demanding safety devices on the market and offers a charging time of less than two hours.
Its transport is facilitated by its "suitcase" format. A rugged, waterproof and fully submersible battery made in the USA.
The greatest power and reliability on the market.
The design of the LIFT hydrofoil combines performance and elegance, hydrodynamics for reduced drag in the water.
The constant direct-drive liquid cooling and designed to run all day, every day.
A design with a minimum of mechanical components for maximum torque, responsiveness and silence.
Low maintenance, designed to last and deliver incredible power without any special maintenance.
Custom machining from the highest quality block of aluminum, hand polished, balanced and treated for longevity and marine use.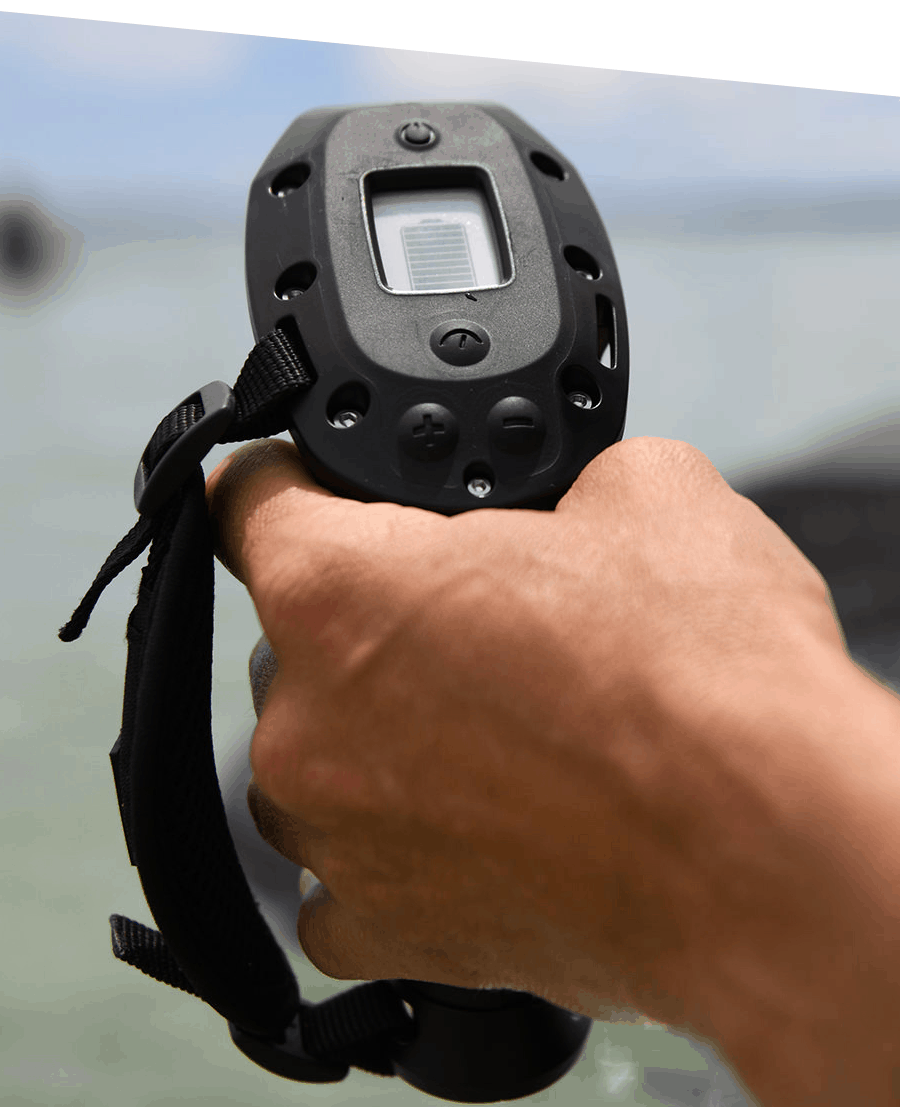 The control stick
Our patented wireless handheld remote is completely waterproof and floats. It connects to the board via Bluetooth technology and works with 2 batteries which guarantee a long duration of use while remaining very easy to change.
The motor will automatically stop if the trigger is released or if the remote control is submerged in water.
It shows the charge levels of your battery on the display screen, as well as the power and sensitivity settings of the motor.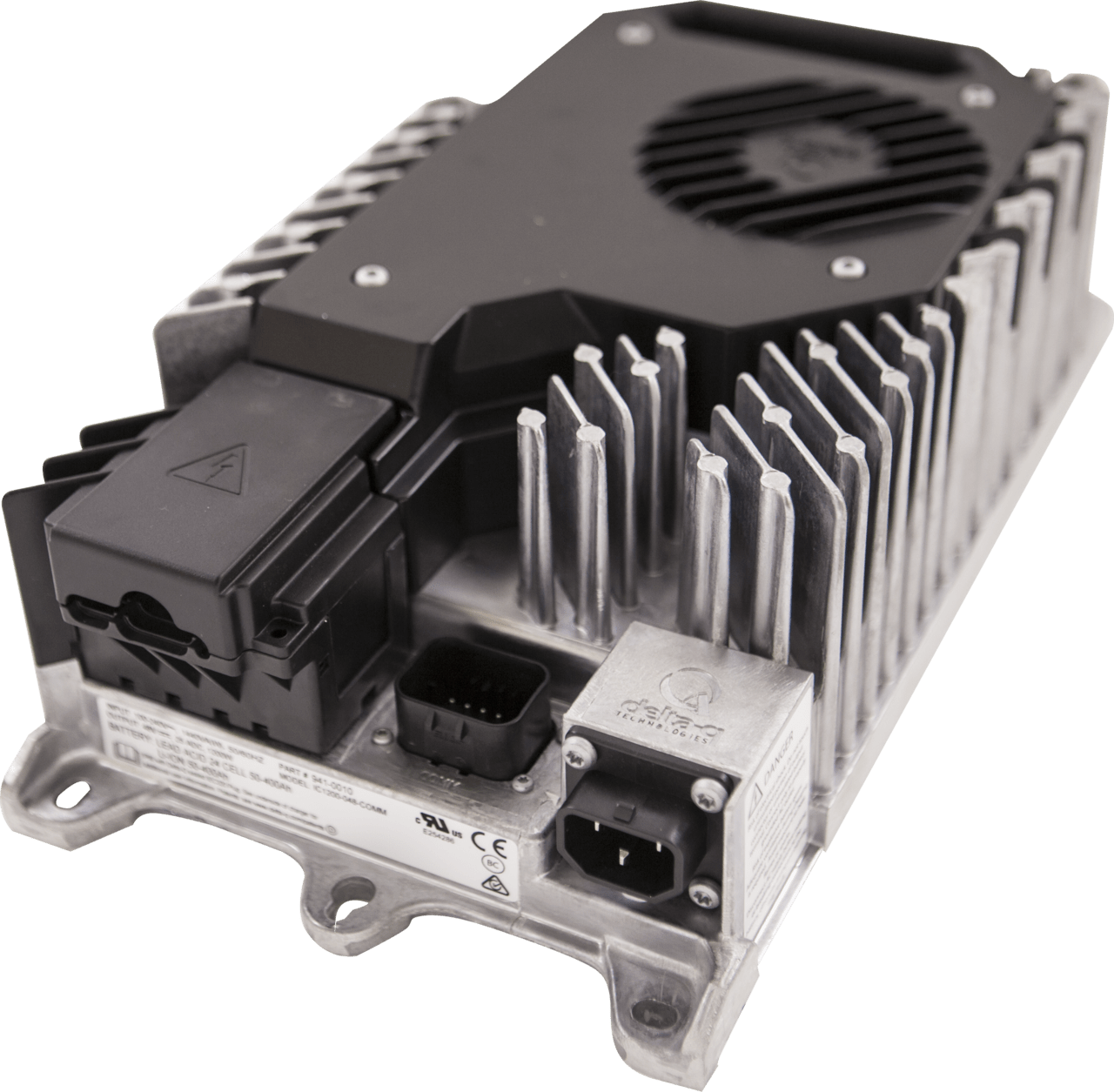 An innovation designed to be accessible to everyone
The only electric foil designed entirely in carbon!
Our foils and boards are constructed from premium carbon fiber, for optimum strength and durability. The assembly is simple: all the components can be easily disassembled, to be transported and stored easily and in a few minutes.
Your contact
Anna & Stanislas Koziello
Do not hesitate to contact us to schedule a test.
You can already book online for an hydrofoil rental in the Bay of Cannes.